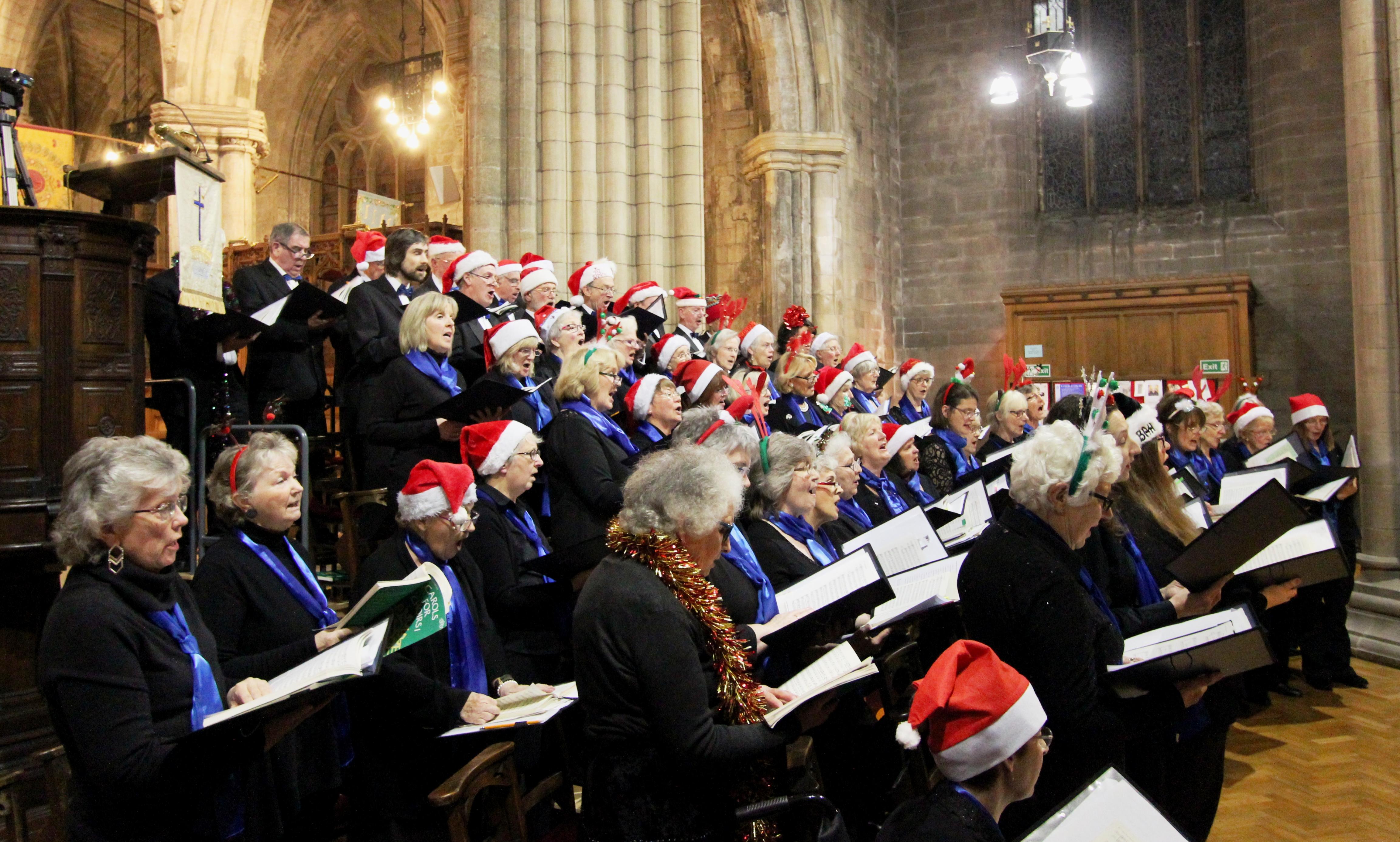 Christmas is a time of joy and wonder. The whole choir look forward to rehearsing our Christmas offerings from September to November then performing in the superb setting of the Church of the Holy Rude in Stirling. This year our rehearsals have been on-line, shorter than usual and without the socialising with each other. But undaunted our Director, the ever-keen Michael Segaud, and our Assistant Director and accompanist, Ian Boulter, have put together a short Christmas selection that we will offer to you on-line.
We are still indebted to Michael for getting us involved digitally and for the opportunity to enjoy ourselves. We hope you enjoy our concert too and that you will feel it worthwhile making a donation*.
A link to our concert will appear HERE.
You can donate here http://easydonate.org/2020XMAS
or by text
to donate £1, text 2020XMAS to 70201
to donate £3, text 2020XMAS to 70331
to donate £5, text 2020XMAS to 70970
to donate £10, text 2020XMAS to 70191
Stirling City Choir needs to raise funds for this and for other charitable purposes.
* Fundraising, payments and donations will be processed and administered by the National Funding Scheme (Charity No: 1149800), operating as DONATE. Texts will be charged at your standard network rate. For Terms & Conditions, see www.easydonate.org